The New Order of Luxury
Anyone who says they can't be bought is lying. There I said it. Anyone who says that money can't buy you happiness or that things can't bring you joy has obviously never been face to face with a Hermes Birkin or the likes of an Infiniti QX80. More to the point they probably never experienced one either, never mind, "if you break you bought it" how about "if you touch one you'll want to own one". Okay, I made that up but why do you suppose they invented the test drive? If either of those former statements held any truth whatsoever our economy would dwindle down to a mere trifling of its present existence. But that's beside the point; shopping is just plain fun.
Spending your own money sends a wave of exhilaration through your body that could be compared to the gust of a Chicago wind on a chilly day in the mid of November. Yes, it's pretty strong and believe me, I know. I'm a Chicago girl; born and raised. But still it's more than that, owning and obtaining treasures in ones owns life or at least things that you consider a treasure can be uplifting. And they don't necessarily have to be acquired through monetary means; perhaps gifts given hold a special sentimental quality that clings to you incessantly. And here's the other thing, why pay a fortune just to own said treasures?   No one ever said procuring your finds had to put undue stress on the piggy bank, unless of course you come from an unlimited source of wealth and then in that case, have at it, by all means. Here are a few noteworthy items I'm seriously crushing over lately and some of the assets I found this month that I decided I just couldn't live without. Tell me what you think.
With Winter still looming, even here on the West Coast it's not exactly summer just yet, these glossy brown booties still have time to shine. I haven't pulled the trigger on these babies yet but my finger is awful itchy. I'm picturing these with a white flowy cotton skirt and a chambray shirt or a basic t shirt and jeans, so easy.
Blaze Bootie Freebird by Steven 
There's no question that the platform heel, wedge or otherwise has been a fashion favorite for some time now and I don't see that trend (if we can still call it one) changing any time soon. These will definitely fit the bill for spring into summer. Cant wait.
Marion Braided Strap Platform Sandal by Shutz
And this set of stackable rings by Cast of Vices  is the absolute finishing touch. Subtle and understated yet the knot detail makes just enough of an impact to not impart the yawn effect. Love! Find these at revolveclothing.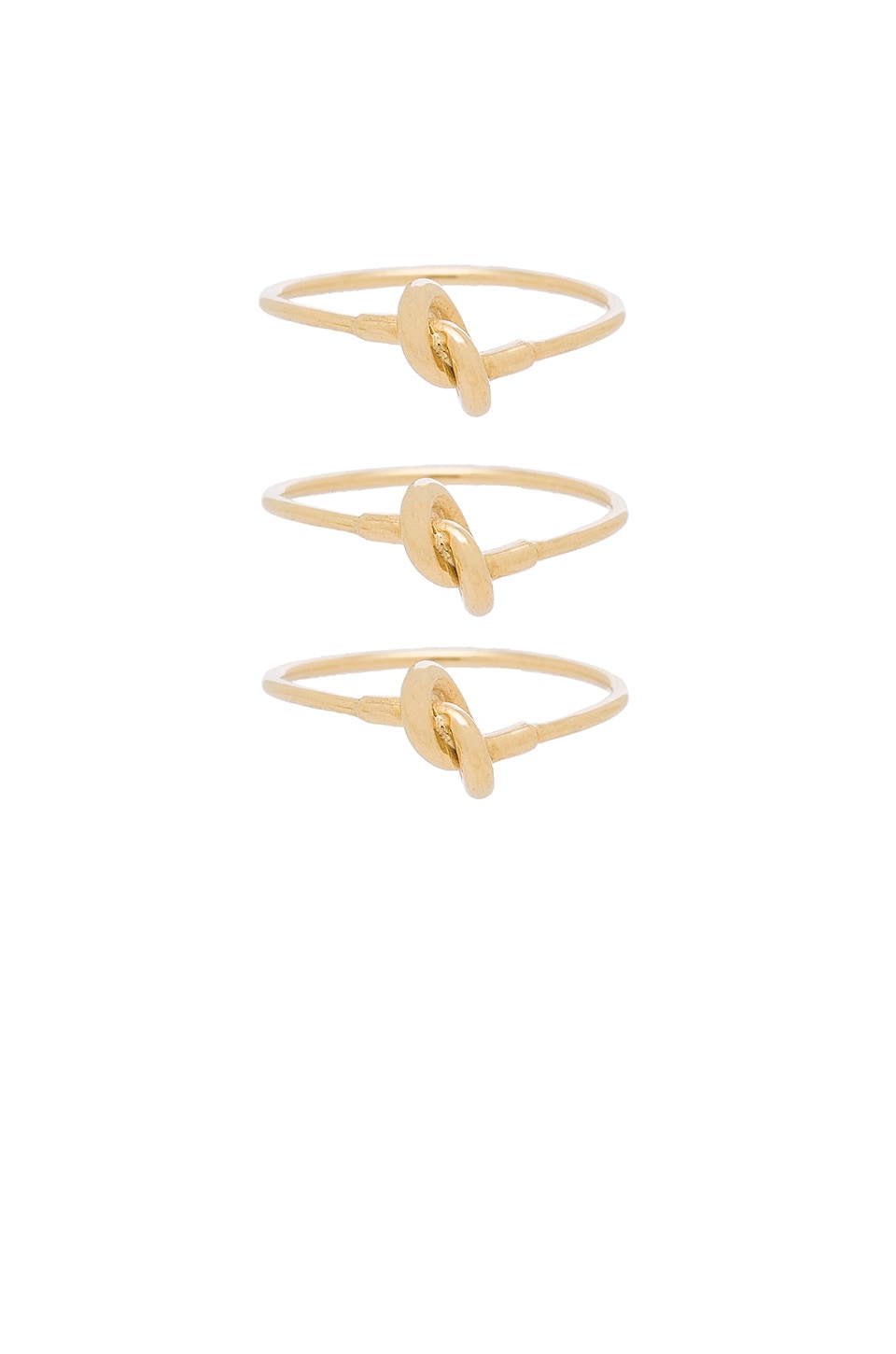 Lastly, my personal picks that made the cut. Who could say no to a BBS (basic black satchel),every woman's staple; a standard calling card. This Love Moschino bag had my heart at first glance. This one is just basic enough to withstand being overtly trendy but still fashion forward and fun. I just ordered it so I'll post pics when it arrives.
Lust doesn't even begin to describe how I feel about this perfect pair of Celine Tilda sunnies. They are in every aspect of the word; perfection. I received these for Valentine's Day from my husband and I was absolutely thrilled! No, you don't always have to get jewelry for every occasion. I'll be rockin' these like a boss!
These Valentino shades found their way into my shopping cart on a whim while scoping out another score. Sometimes things just fall right into your path. When it's meant to be it's meant to be. I actually have them in tortoise but these are the same style in black. I may have to have these as well….hmmmm.
Let me know what you like in the comments below or what you're having trouble finding and I'll do my best to hunt it down. Wishing you Love and Luxury.
Linda
More to LOVE…if you're in L.A. sign up for happenings and special events around town at GILT CITY LA .
Six Bags to Go Crazy Over this Spring
SHOP for Sophie Hulme here Sophiehulme
Phillip Lim net-a-porter and Chloe' net-a-porter
Stella McCartney here farfetch
Giancarlo Petriglia here forzieri
Furla here forzieri